One of the latest yet highly promising entries in the education space is undoubtedly digital marketing. From being an important part of the marketing umbrella to becoming a popular standalone wing in top companies and brands all over the world, digital marketing has come a long way. 
If you have landed on this blog, there are chances that you might have heard of digital marketing and would like to know more about it. Or you are looking for the right reasons to learn digital marketing and pursue a career in this field. 
Hence, ensure that you read this article till the end. Before we jump into the benefits of learning digital marketing, here's a brief on what it means. Digital marketing is all about reaching out to your consumers and promoting your products via digital channels. There are plenty of channels like social media platforms, search engines, emails, SMSes, etc through which you can market your products. 
To learn more about digital marketing and its channels in under 45 minutes, register for this exclusive Free Digital Marketing Masterclass. 
Continue reading to find out the top benefits you can avail of if you opt to learn digital marketing in 2022 and beyond. 
1.Digital is the Future 
There's no doubt that digitalization is going to be the future of everything. We're already adapting to it and the pandemic accelerated the adoption of digitalization even more. 
As a student, if you want to prepare yourself for the future and become an all-rounded candidate, learning digital marketing is a very good idea. The different kinds of technicalities that you will get to learn in this domain will help you broaden your horizon. In fact, it is also projected that in the next few years, all employers will have a higher preference for candidates who are digitally-able to suit the changing requirements of the industry. 
2.High Demand for Digital Marketers 
Businesses started shifting to digital marketing in the wake of the pandemic because the Internet was one of the best ways to reach the consumers who were stuck at home, spending most of their time on their phones. 
But they came to realize that digital marketing is an excellent and cost-effective way to promote their products and services irrespective of the pandemic. Companies big and small have started using digital marketing which also includes certain old companies who are not well-versed with technology. 
So the career opportunities for digital marketers are on an upward trend which makes it the best time to enter this industry. Top agencies and leading brands are also on the lookout for talented digital marketers who can handle large-scale campaigns. Read more about the rising scope of digital marketing here. 
3.Flexible Skill 
There are two ways to look at it when we say digital marketing is a flexible skill. The first is that digital marketing has a place for all kinds of people. There's no rigidity as to who's fit for this domain. Digital marketing is a vast field with various skills under it. There are analytics and ads for people who are fond of numbers. There's social media and content writing for the creative souls. 
There's content marketing and media planning for business-minded people. Like this, there's flexibility for all individuals and the best field for people who don't want to limit themselves to any one job. 
Secondly, digital marketing is a skill that can be applied to any industry, company, or brand. Everyone needs it today. So it's not necessary to work in a fashion or luxury brand only. For example, you can apply digital marketing to pharmaceutical companies as well! This gives you the freedom to work in the industry of your choice while doing something you're good at. 
4.Kick-Start Career During College
One of the popular reasons why so many people are learning digital marketing is because it gives you the chance to get started in the industry at a very young age. There have been various instances where top organizations have hired young candidates straight from college purely because of their talents and capabilities. 
This also makes it one of the best ways to start earning your pocket money in 5 figures. Also, it helps you lay a strong foundation in your career which ensures better opportunities as you graduate and hold a degree. 
5.Opens Entrepreneurship Opportunities
Lastly, as aspiring entrepreneurs, you must know that learning digital marketing is of utmost importance because you're going to need it for your venture. Most start-ups today don't have sufficient funds to hire digital marketing agencies and thus, knowing this skill in-house can prove to be a great boon. 
Suppose you do end up hiring a full-fledged agency for your marketing needs, you will still need to have enough knowledge around digital marketing so that you can monitor and strategize with your agency. It's a win-win situation for entrepreneurs to learn digital marketing. 
How to Get Started? 
To learn digital marketing the right way and become practically well-versed in it, the best place has got to be IIDE. 
IIDE is one of the most renowned digital marketing institutes and has been awarded as the "Best Digital Marketing Institute" by the World Education Congress. 
They offer different courses to suit the needs of all individuals. So if you're a working professional, or an undergraduate, or someone who wants to fast-track the process of learning digital marketing, register for this Online Digital Marketing Course which ranges from 4-5 months in duration. 
Although, they highly recommend their MBA in Digital Marketing Programme for all graduate students who want to learn about management along with digital marketing. Get in touch with their team of counselors to know more about the program, their fees, eligibility, and more. 
Did you enjoy reading this article? Let us know in the comments below. 
Author's Bio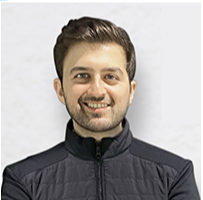 Karan Shah
Founder and CEO at IIDE

Karan Shah is an Edu-preneur, Tedx speaker, Harvard alumnus specializing in eCommerce, and the founder of IIDE – The Digital School.
He is a reputed author on the topics of education, digital marketing, and Ed-techs. Over the years he has penned a plethora of articles in leading news outlets such as Entrepreneur, BusinessWorld, Education Times and Youth Magazine to name a few.